A Fool's Game Played by Cowards
February 19th - March 19th 2022
Hannah Black, Jake Cruzen, Aria Dean, Benjamin Echeverria,
Luke Haeger, Olivia Hill, Sanya Kantarovsky, Chris Pecaro,
Jordan Wolfson






Organized by Francis Irv in collaboration with Aria Dean. Hosted by As it Stands LA.

We love a halfway point, a b-side. We love a dubiously heartfelt approach. We love them for the same reason we love a child: innocence not quite escaped—still clunky in the codes of sublimation, showing a bit too much of themselves, of us.

A Fool's Game Played By Cowards posits that art might be nothing more or less than an eternal navigation of one's own tendencies toward foolhardiness, toggling of sincerity, flight from cowardice, desperation for bravery.

Olivia Hill
Airplane Over Eaton Canyon
2021
Oil on canvas
48 x 36 inches

Hannah Black
"The unchecked panhandler is, in effect, the first broken window"
2021
Acrylic and spraypaint on canvas
60 x 40 inches

Sanya Kantarovsky
Three Shapes
2014
Watercolor and pastel on linen
16 x 12 inches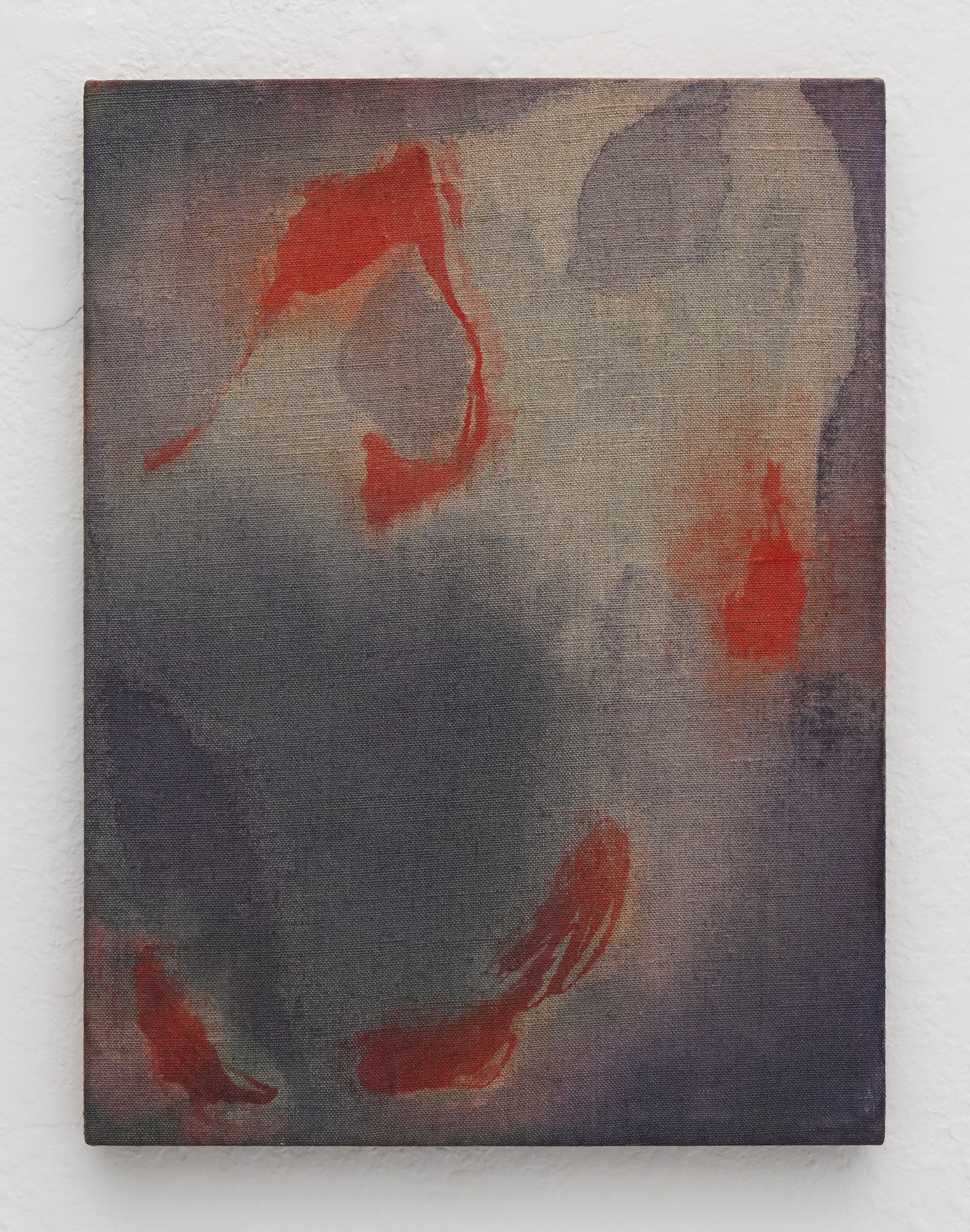 Sanya Kantarovsky
Interior Pressure
2014
Watercolor and pastel on linen
16 x 12 inches


Aria Dean,
Untitled (Feb hand)
2022
Acrylic, graphite, charcoal on canvas
20 x 20 inches
Jordan Wolfson
Untitled (Prototypes)
2015-2022
Polyurethane
Dimensions variable
Luke Haeger
Territory
2019
Stacked chairs, hand embroidery, oil paint, ink, spray paint, gesso, Mike Kelley Foundation x Moca t-shirt,
Mike Kelley Foundation x Supreme T-Shirt, Sierra Club Member button
36 x 22 inches
Benjamin Echeverria
Untitled
2022
Drawing
24 x 19 inches
Courtesy of Galerie Parisa Kind

Chris Pecaro
Black Rubber (05.29.21)
2021
Acrylic, latex
30 x 36 inches
Jake Cruzen
Angel Emerging From a Calf
2021
Oil and silverleaf on canvas
96 x 72 inches